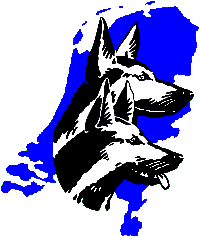 Avalanche training
---
There are no mountains in the Netherlands so we don't have much avalanches. But avalanche training is useful for the dog and a lot of fun for both of us. This training was in Austria.
Making a bivouac.

Digging out a victim.

Probing with sticks for victims.

Looking how we set up an exercise.

Lost in the snow????

View from the inside of a snow cave

Back to sardogs homepage.